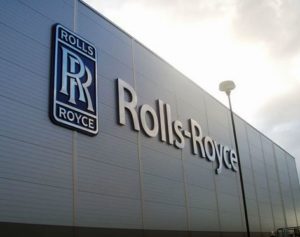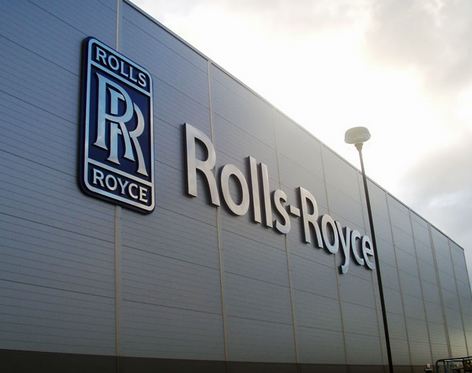 Fighting for UK Jobs (Again)
4th May 2020
1 Introduction & Background
We are writing to you to provide information on recent Trade Union (TU) activities regarding the COVID-19 crisis and the company's responses.
In February, we approached the company when we predicted the COVID-19 situation was going to have an impact on our people and our sites. Despite repeated pressure from us, formal meetings didn't start until 23rd March.
The TU responded quickly by setting up a national TU team, representing the 5 major TU structures – Derby & Hucknall Works, the Manual Workers Combine, Staff National Bargaining Group, the Nuclear Groups and Controls. This approach was agreed by every convenor/senior rep from all represented groups in the UK. We reacted fast – it is a shame the company didn't and lost valuable time.
The first difficult discussion we had was over the arrangements for the 10% pay deferral. We wanted to ensure that we were 'all in this together', so we asked that the payment of the All Employee Bonus Scheme (AEBS) was stopped immediately. We calculated that this could save the company around £100m. The company refused.
We also requested a statement from the company committing that no bonuses were to be paid for 2020 – including the RR board of directors which totalled more than £3.4m in 2018. The company refused.
2 Health & Safety
We demanded the company set up several key workstreams – populated with the right people making the right decisions in their area of expertise. The most important workstream is Health & Safety.
You should note that it was the TU that pressed for facilities to be temporarily shut down as we strongly believed some sites and operations were potentially dangerous regarding the COVID-19 outbreak. This was something the company was extremely reluctant to do – all they seemed to be concentrating on was encouraging people to work from home where possible. The company had no alternative but to agree, as we threatened to expose any dangerous practices.
Our priority is your wellbeing, but for some in our company the priority is attendance, production and profit.
The Health & Safety workstream was fundamental in making sure any facilities that had been shut down were as safe as possible before they could reopen. We also ensured that there is an audit checklist which must be satisfied for a facility to remain open.
Without Union involvement, you could still be working in an unsafe workplace.
3 Furlough
You will be aware that the government is currently helping businesses by offering 'furlough'. Through our negotiations, we agreed a deal for Phase 1 of Furlough covering the first 3 weeks where employees would get 100% of their pay. The terms for Phase 2 Furlough have just been agreed and communicated.
We have not only secured more favourable financial terms than the government minimum, but also agreed fair selection criteria, along with exceptions for people who are in a vulnerable group themselves or look after someone who is vulnerable or ill.
Inconceivably, the company are still not making maximum use of furlough. Currently only around 22% of colleagues are on, or about to commence, furlough. Strangely only around 9% of managers are furloughed. They must be more important than us.
4 Reduced Hours working
We have agreed that one option the company can use where appropriate is to reduce working hours by 20%, with a reduction in pay of 10% plus the 10% pay deferral. For legal reasons, this may require a ballot of members in the affected area and more will be communicated on this if it applies where you work.
5 What Happens Next
On Monday 27th April, the national TU team met with Warren East, Harry Holt, Stephen Daintith, Chris Cholerton and other seniors from management and HR. They told us that the company was "moving from short-term measures to deal with COVID-19 to a more strategic review of our structure". This would include "around 8000 redundancies globally" and "a reduction in footprint".
We were told that the discussion was "absolutely confidential" due to share-price sensitivity. Senior TU reps are used to being trusted with confidential information and we always uphold this integrity. At that point we agreed the next step would be to meet further and receive more details about the proposal.
It's therefore extremely disappointing that the company's Chief Financial Officer could not keep that information confidential, as demonstrated by his response on Yammer:
"Our Civil business will probably be about a third smaller in 2021 and 2022 than we we're anticipating. There is no doubt that we will have to resize the whole group. There will be headcount reductions." – Stephen Daintith, 30th April 2020
Equally disappointing is that someone in the company clearly talked to the press on Friday 1st May. We are trying to establish if this was by design or in error. Some of those media reports incorrectly stated the TU had been consulted. We can categorically confirm that we have not been consulted nor do we know of any further details of the company's plans other than those stated above.
Over the weekend we have informed the company that they need to provide all the details this week – not by the end of the month as stated in Warren's last communication. Furthermore, these details need to be provided to all employees, not just the national TU team.
Until this is done, we will not be entering in to consultations or negotiations with the Company regarding headcount or resizing. However, we will continue with the TU proposed workstreams on the following topics:
• Temporary Labour – contractor numbers have reduced from 2,840 in mid-2018 to around 200 by the end of this month. Exceptions to this can only be agreed by your local TU representatives. This has only happened because of TU pressure.
• Managed Services – in 2019 the company spent more than £140m on managed services and were due a similar amount this year. Again, through TU pressure, £65m worth of spend has been stopped, with much of it brought back into RR. We believe this equates to around 1,000 full-time jobs and there is more to be done.
• Programmes and Projects – reviewing overall resourcing and investment plans including the balance and volume of work into the UK.
• Insourcing – to review what work needs to stop, pause or can be brought back in-house from our supplier network including current 'make' and 'repair' activities.
For several years we have had a very active political lobbying group made up of senior TU representatives supported by their full-time officers. This activity has delivered several successful campaigns on behalf of our membership.
We will continue to lobby Government through these difficult times, both for ourselves and our industry. We will push for a strategy that meets the increasing demands of climate change and electrification. An obvious example of this already in place is the Rolls-Royce led development of Small Modular Reactors (SMRs), which will help meet future needs of electricity. This industrial strategy will put engineering excellence and manufacturing back in the UK, which in turn develops and delivers the jobs of tomorrow.
We all know the aviation industry is in turmoil and that Rolls-Royce will not be immune. We therefore know that we are in for a difficult time and there could be bad news for lots of our people.
As you would expect and demand, we will continue to fight for every single UK job and facility in Rolls-Royce.
We commit to providing you with regular updates of our discussions. These will be factual and honest – sometimes brutally so – but most importantly free of management spin or propaganda.
Thank you for your continued support.
Steve Hibbert Ian Wilson
Tam Mitchell Mark Porter
Ian Bestwick Steve Jones
Mahf Khan Stuart Hedley
Posted: 4th May 2020